In Memoriam
James "Buddy" Owens
1942 - 2013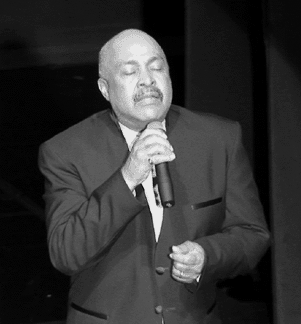 James "Buddy" Owens was a tremendous talent and member of the singing group The Velons from Washington, DC.
Buddy began his singing career around 1958 with a group of young men named The Versatiles, which also included DC's Jay Wiggins.
In 1962, when the Versatiles disbanded, Buddy was approached by the Velons to join their group. Buddy joined The Velons with John King, Gilbert Farrell and Jimmy Falwell.
Buddy, along with The Velons, enjoyed what was called "woodshedding" where other DC R&B talent would get together in Bo Diddley's basement studio on Rhode Island Avenue, NE, and harmonize with each other. These groups included The Jewels, The Marquees with Marvin Gaye, Billy Stewart and The Spinners.
Buddy had an incredible baritone voice and sang powerful lead on such songs as Everybody's Got a Home But Me, Your Promise to be Mine, and How Sentimental Can I Be. He idolized such pioneer groups as The Clovers, The Moonglows and The Flamingos who had strong vocal harmonies, which is why harmonizing was important to him.
Always a showman, Buddy Owens leaves a legacy of recordings and performances with The Velons, including the NEW 2013 recording Never Let Me Go.
Until his passing, Buddy remained with The Velons along with members Jimmy Falwell, Bobby Horn and Robert "Snobby" Brown, Jr.
See the February 7, 2013 Washington Post article on Buddy for additional details.